Kitchen cabinets with many drawers make all the difference. Everything becomes easier and accessible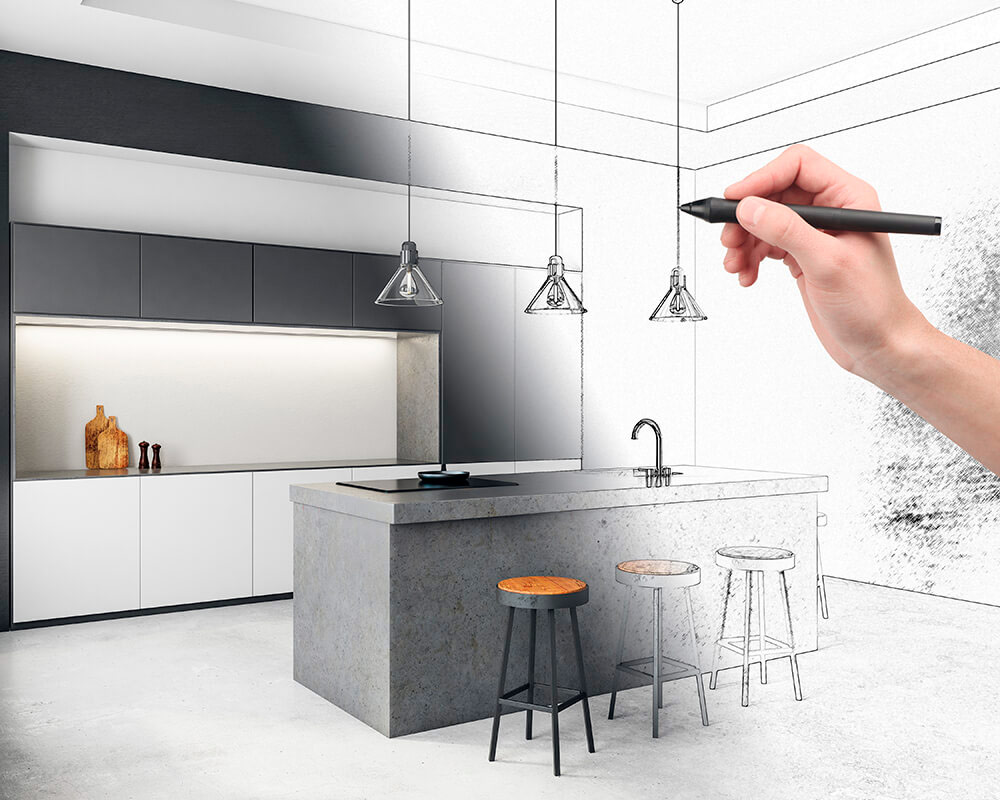 Ordering fully custom kitchen cabinets
Ordering fully custom kitchen cabinets
We offer affordable custom kitchen cabinets with a high level of workmanship and quality materials. Large selection of styles, colors at a fair price that you can create for yourself.
We can help you transform your kitchen by designing and building custom kitchen cabinets. In addition to the functionality of your kitchen, our custom cabinets offer the opportunity to give your space a personal touch that will stand the test of time and add value to your home.
As a leading bespoke kitchen cabinet company, Aurora Line is your partner on the path to creating a stylish and practical kitchen space. The choice of custom kitchen cabinets should be easy and accessible at all stages of creating a project for you.
Whether you choose from traditional American style or modern European style with its sleek and austere design, focus on comfort and practicality. With a choice of pre-assembled ready-to-assemble and custom cabinets, price your kitchen according to your budget. With helpful planning tips, affordable custom kitchen cabinet prices, we can help you create the kitchen of your dreams!
Comfortable and practical Kitchen Begin with custom kitchen cabinets
MODERN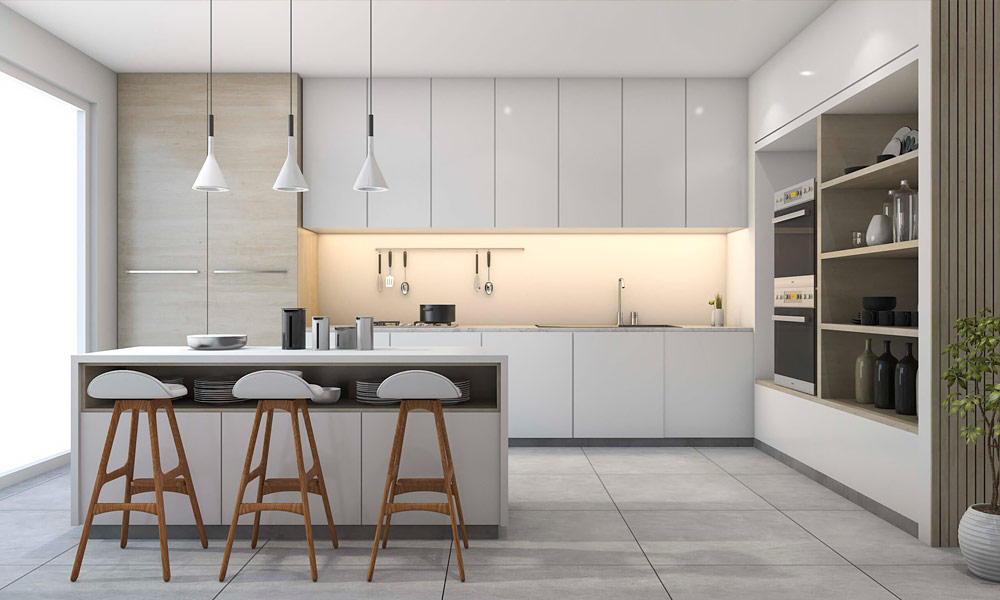 CLASSIC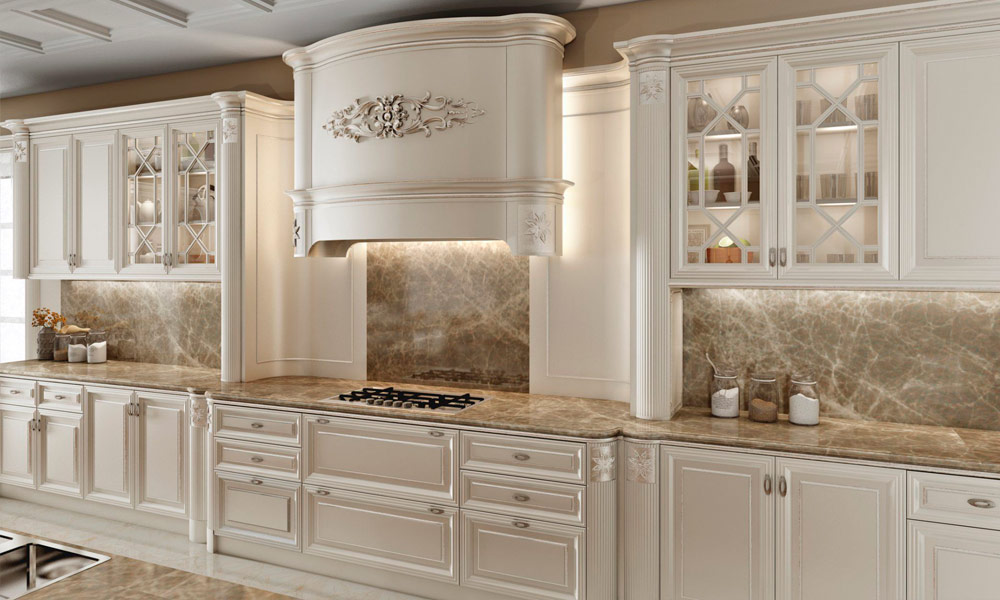 COUNTRY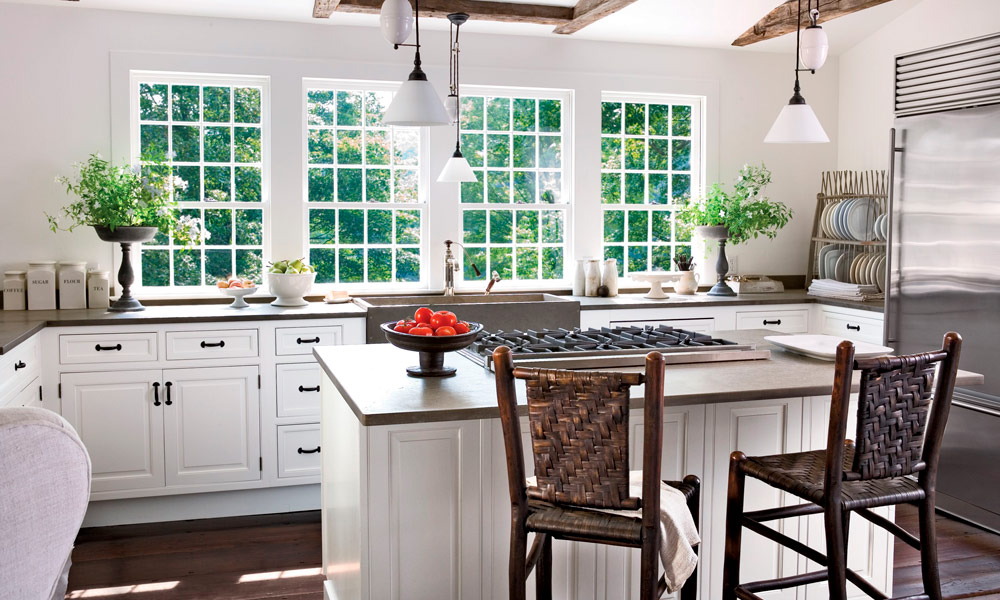 Start creating the kitchen of your dreams
Are you ready to take your kitchen design to the next level? We are happy to help you with the choice of design and style. We will make sure you cook in the shortest possible time in a magnificent space created by custom-made kitchen cabinets or semi-standard cabinets that perfectly match your style, in a place where you will feel cozy and comfortable.
Once you've decided on the style you want, you need to enhance the usability of your future custom kitchen cabinets. We offer a variety of drawers and storage solutions ranging from pantry drawers to spice racks in the base cabinet and many other functional ideas that will make your cooking easier in the kitchen. The options for cabinets, shelves, organizers that we offer are endless when you can customize your kitchen cabinets the way you want and feel comfortable!
Without a doubt, you are getting the best kitchen cabinets on the market. We use only the best modern technologies for the manufacture of custom-made kitchen cabinets. Our standards include high quality cabinet materials and cabinet doors, soft closing closers, runners and hinges from leading manufacturers such as Blum, and the ability to fully customize the size of each cabinet to provide maximum storage space in your kitchen.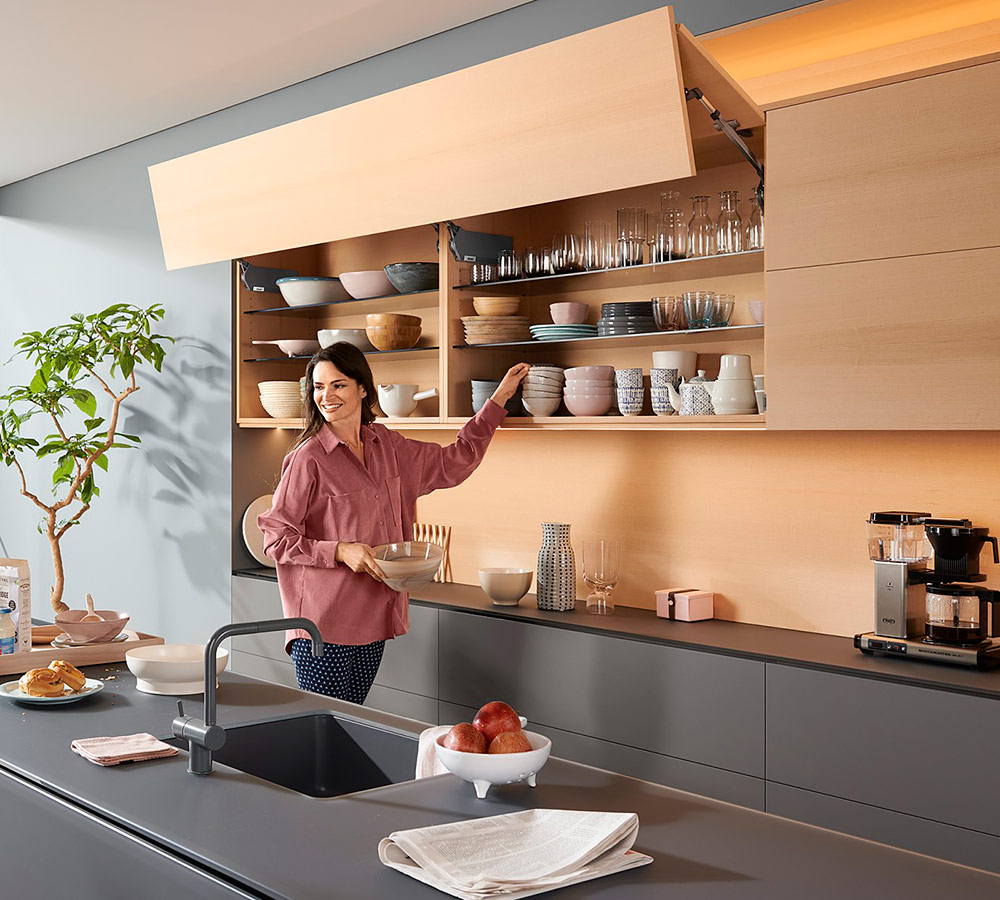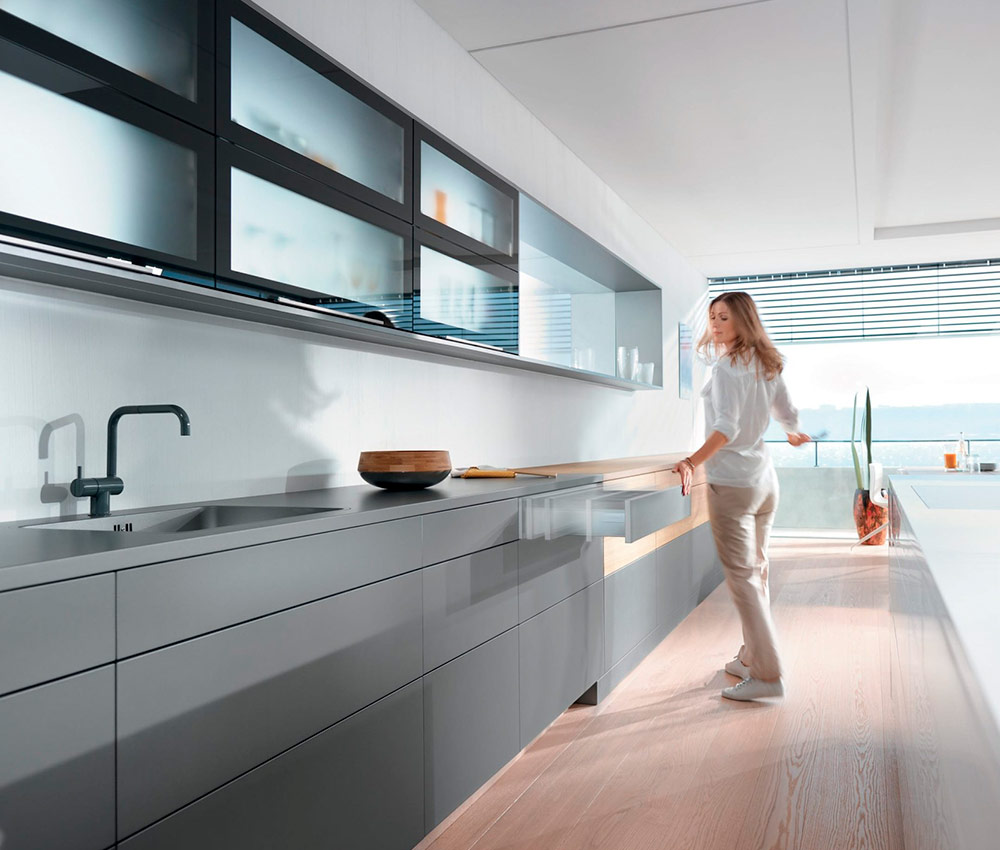 Adaptive door closer from the leading manufacturer BLUM
We use systems and products in our bespoke kitchen cabinets, such as drawer slides, hinges and lifting systems, which simplify the workflow for all the furniture in the house. Lift systems, doors and drawers close smoothly and effortlessly, no matter how heavy they are or how hard you slam them shut.
Blum offers different types of drawer slides for kitchen cabinets to suit every taste and design. No matter which BLUM mechanism you choose, you can be sure that your drawers will open and close smoothly. With strength and ability to support heavy weight of household items, drawer slides function at the forefront of furniture hardware technology, stable and guaranteed.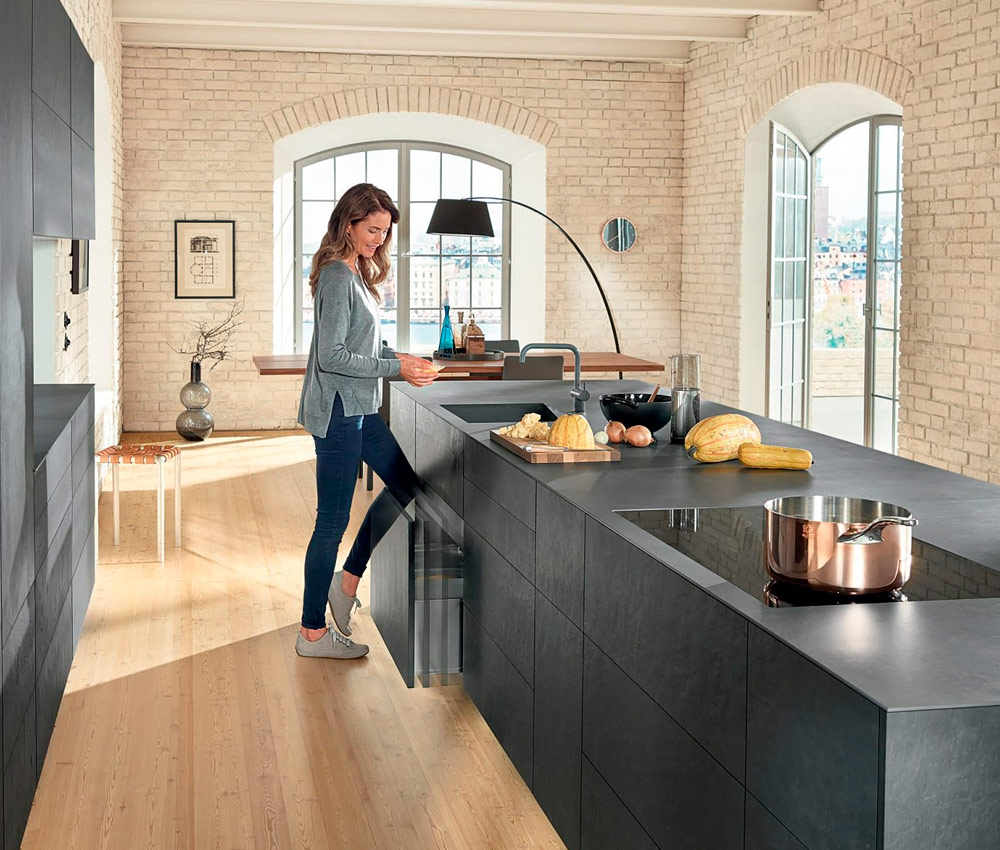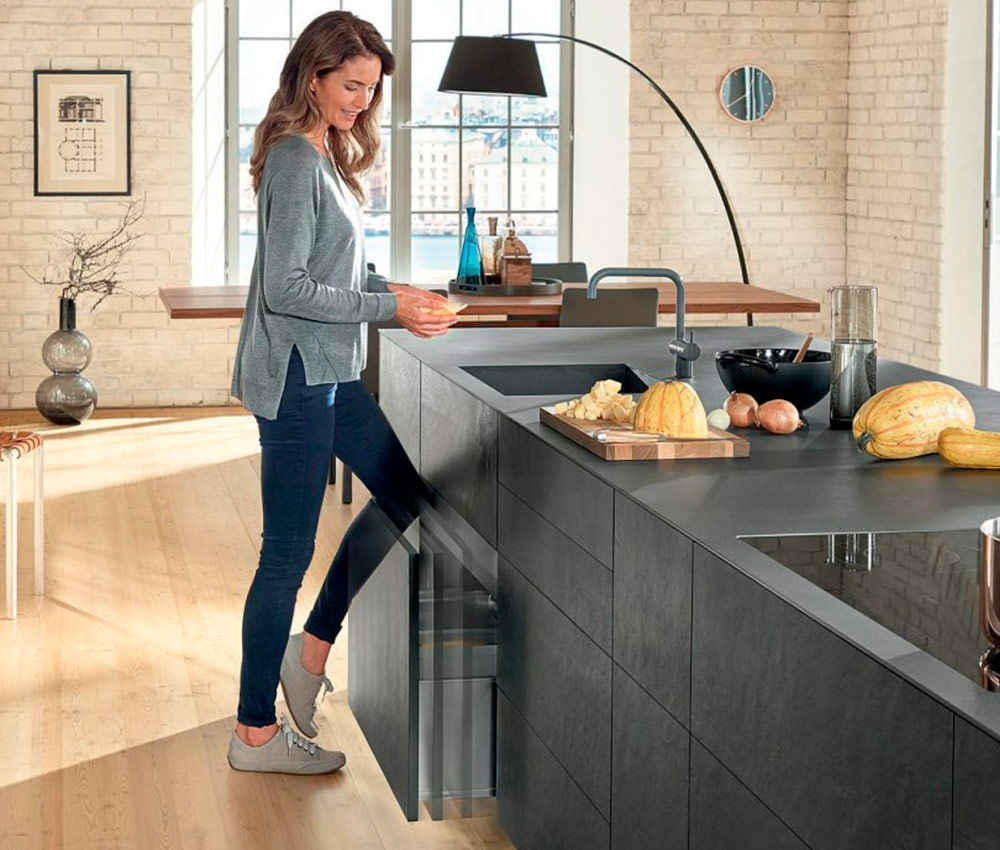 Custom Kitchen Cabinets Doors REHAU
We will offer you the best surface solutions for modern custom kitchen cabinet design.
Moisture resistant. Spillages and kitchen steam are not an issue for the resilient moisture resistant material.
Easy to clean. Water and a microfiber cloth is all you need to clean the sealed surface.
Anti-fingerprint. Soft-touch coating on matt surfaces makes it pleasant to the touch and resistant to fingerprints.
Shock resistant. Takes the rough and tumble of everyday kitchen use in its stride with outstanding levels of shock resistance. This feature will appeal to both installers and you in everyday use.
Resistant to scratches. Thanks to its UV paint, surface is highly scratch-resistant and resilient. However, should you ever need to change the slats, they can be quickly and easily replaced on an individual basis.
We will realize any of your ideas for custom-made kitchen cabinets