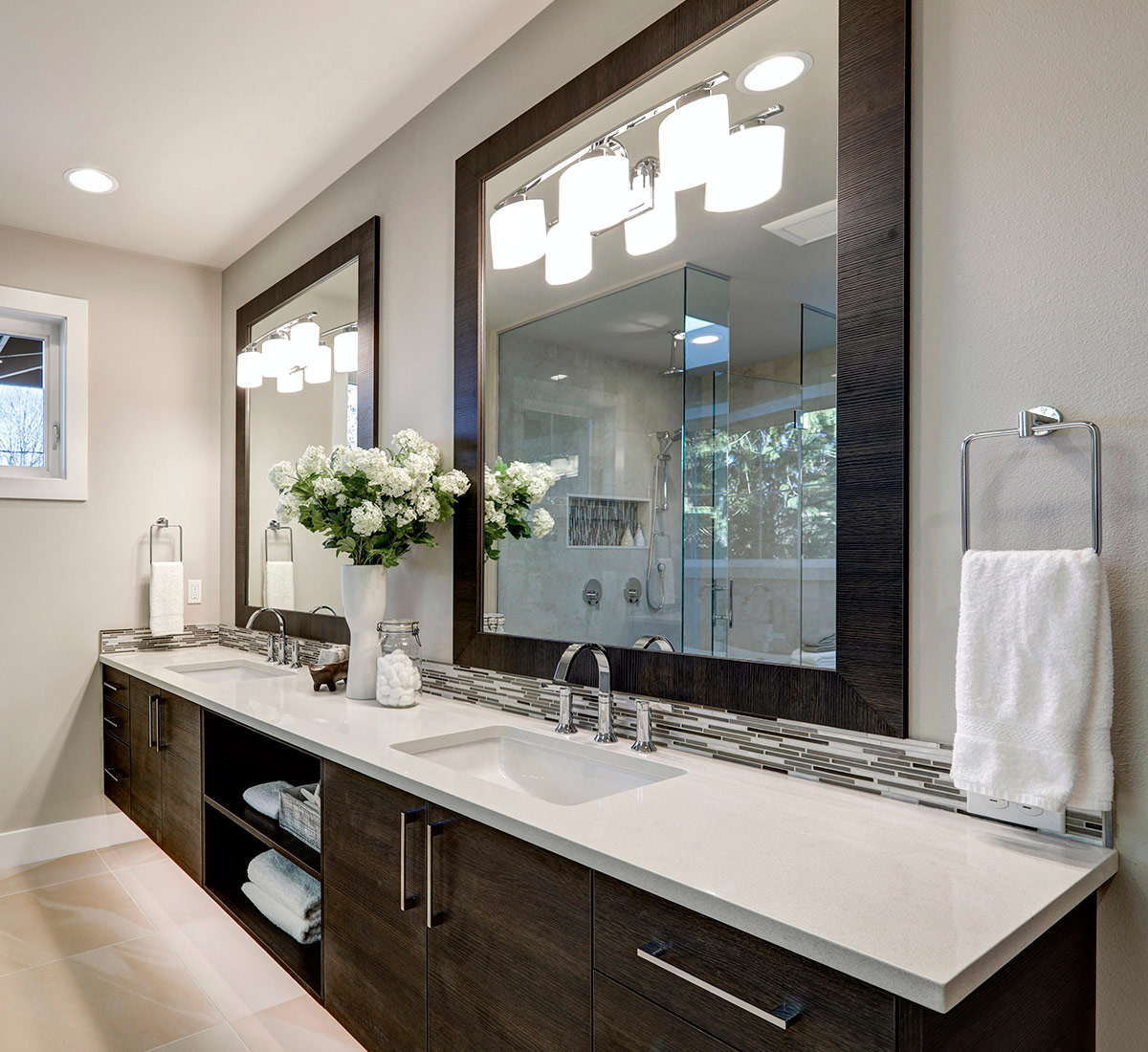 Talk about bathroom vanities
Bathrooms should be calm and relaxing place every time when you go there. Our dressing tables give you a pleasant feeling, that you have everything in place and at your fingertips. Handy storage space in the vanities, transforms chaos into calm and order, where all the toiletries are in their place. The bathrooms come in a variety of ideas and styles, blend harmoniously with our bathroom cabinets and mirrors, to create a warm and inviting bathroom.
One of the main elements of any bathroom, is the cabinet under the sink. We add comfort, style, and functionality to your bathroom space with new custom vanity cabinets. Whether you are looking for a double sink or single sink vanity, we have a variety of sizes, colors, and styles to suit your budget and needs. Also, we can offer you the best custom-made bathroom vanity countertop.
Add style and functionality to your bathroom with a bathroom vanity
Designing your bathroom is an especially important. You could explore a wide selection of different vanity styles, variety of materials, colors, and technical solutions that we offer. From drawers to pull-out shelves. Regardless of whether you are looking at cabinets for storing your towels or other things in the bathroom, vanities with a countertop or separate vanities and pantry cabinets. We have the right solution for your space. You can order a vanity that will match your existing design in the bathroom, or we can help you to make renovations from floor to ceiling for creation your own unique design and style.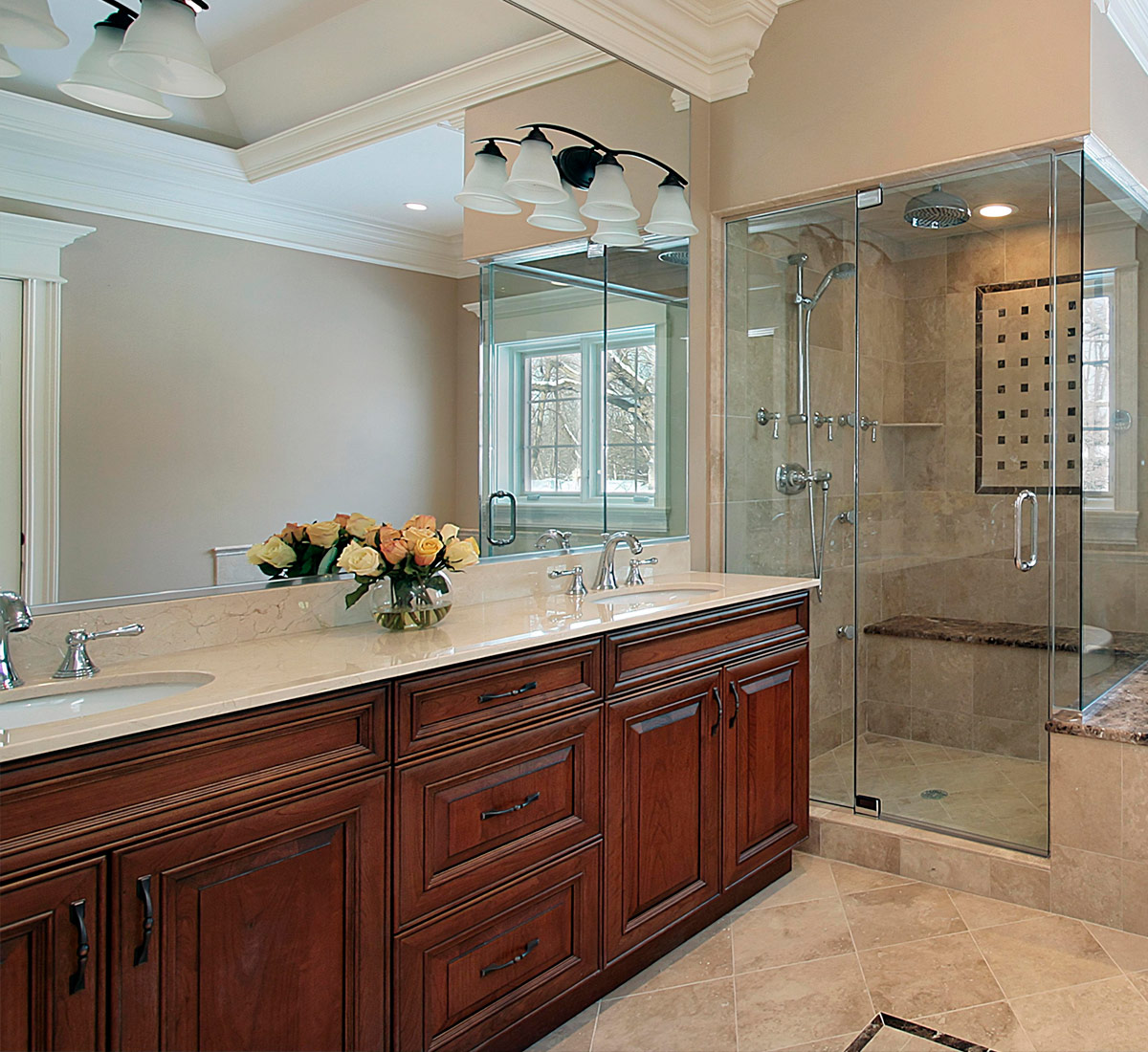 We have many ideas that we implement in our bathroom vanity and bathroom cabinets
The quality of the material to manufacture the bathroom vanity cabinets, has an important role in the selection. Whether it's a guest bathroom, powder room or master bathroom, the vanity is one of the centerpieces of a bathroom that draws attention. Unique and functional designs, a large selection of moisture-resistant materials. Variety of facade colors, pull-out shelves and much more. We offer a wide range of high quality double and single washbasin bases and tops, perfect for any bathroom. For us, there is nothing impossible that we could create for the bathroom.