Mudroom and Laundry Custom Cabinets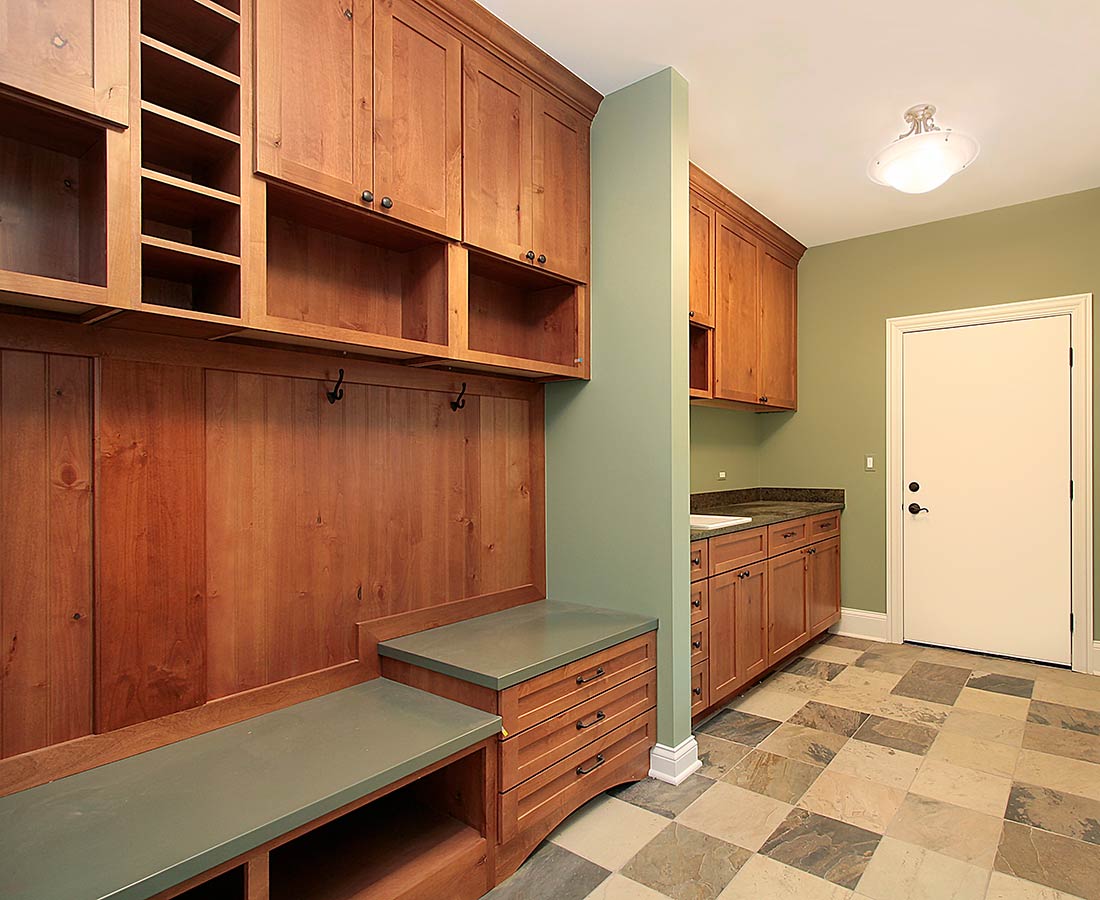 Standard cabinets give you limited organization and storage options, they limit you to standard sizes and don't always fit into the space you have. Often in laundry rooms, they may not be the right size for large washers and dryers, limiting your functionality. Create what you want, convenience and functionality, make the most of your storage space with our custom made cabinets designed specifically for the laundry room and mudroom.
.
Convenience and comfort of the mudroom, when everything is on place
It is important for every family to have a bench in the hallway in order to be able to quickly and conveniently put on shoes, you experience less stress when all things are in their places, when you quickly need to go out the door. Bespoke mudroom cabinets offer an efficient, family-friendly storage option that provides a comfortable and convenient transitional space between the outside world and your home. Built-in wardrobes and bespoke hallway furniture are becoming very popular these days and play an important role in keeping your home clean, tidy and clutter-free. Using storage cabinets, pull-out lockers, benches and storage shelves, hallways can hold everything from backpacks and outerwear to shoes and pet supplies and keys. As a multifunctional space that helps protect your home from the elements outside, it can also provide additional organized storage space. A large number of design options mudroom gives you the opportunity to be stylish and functional when guests visit you.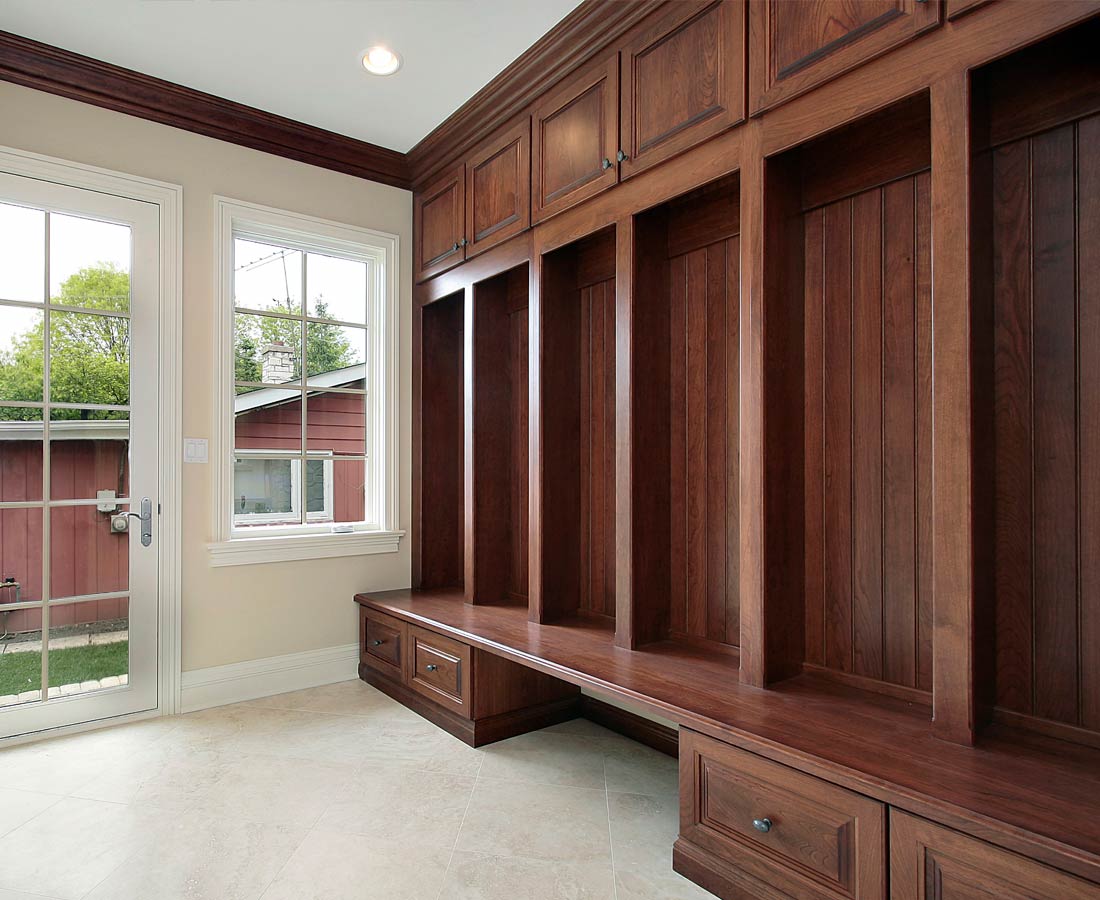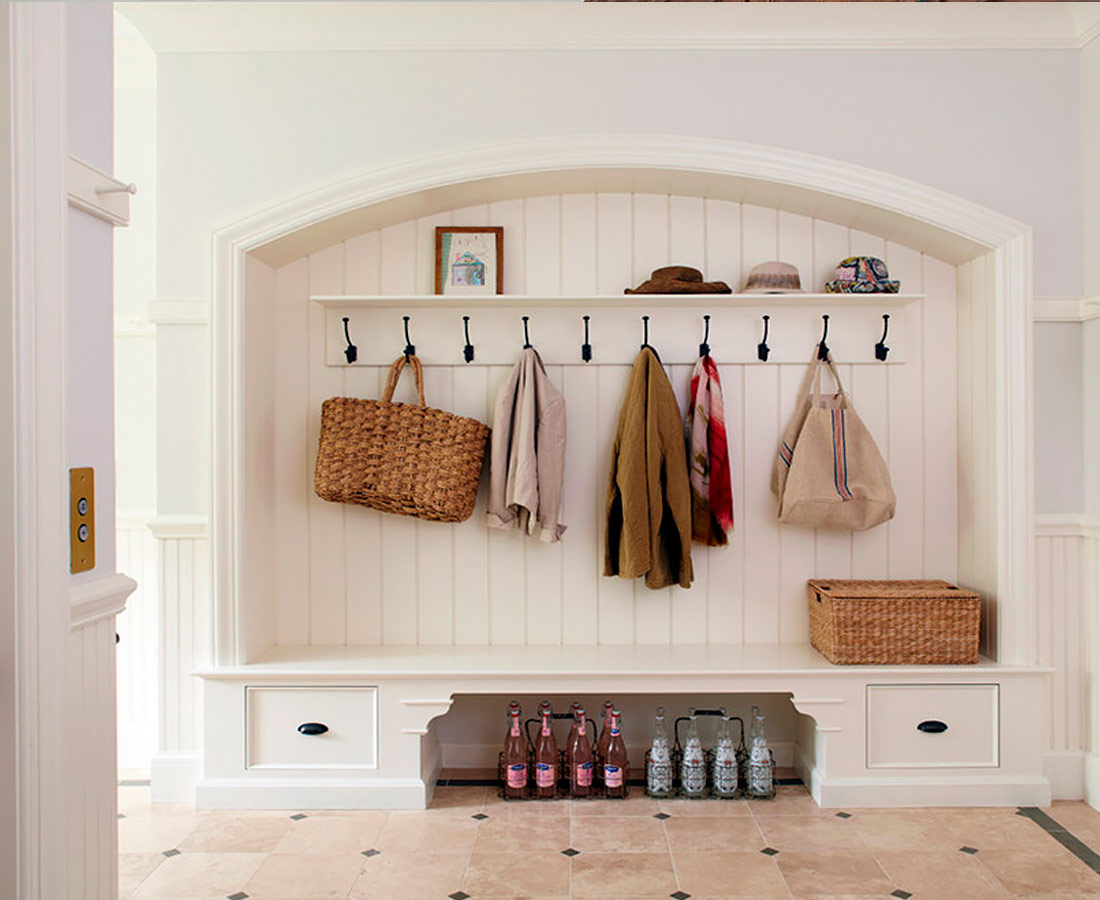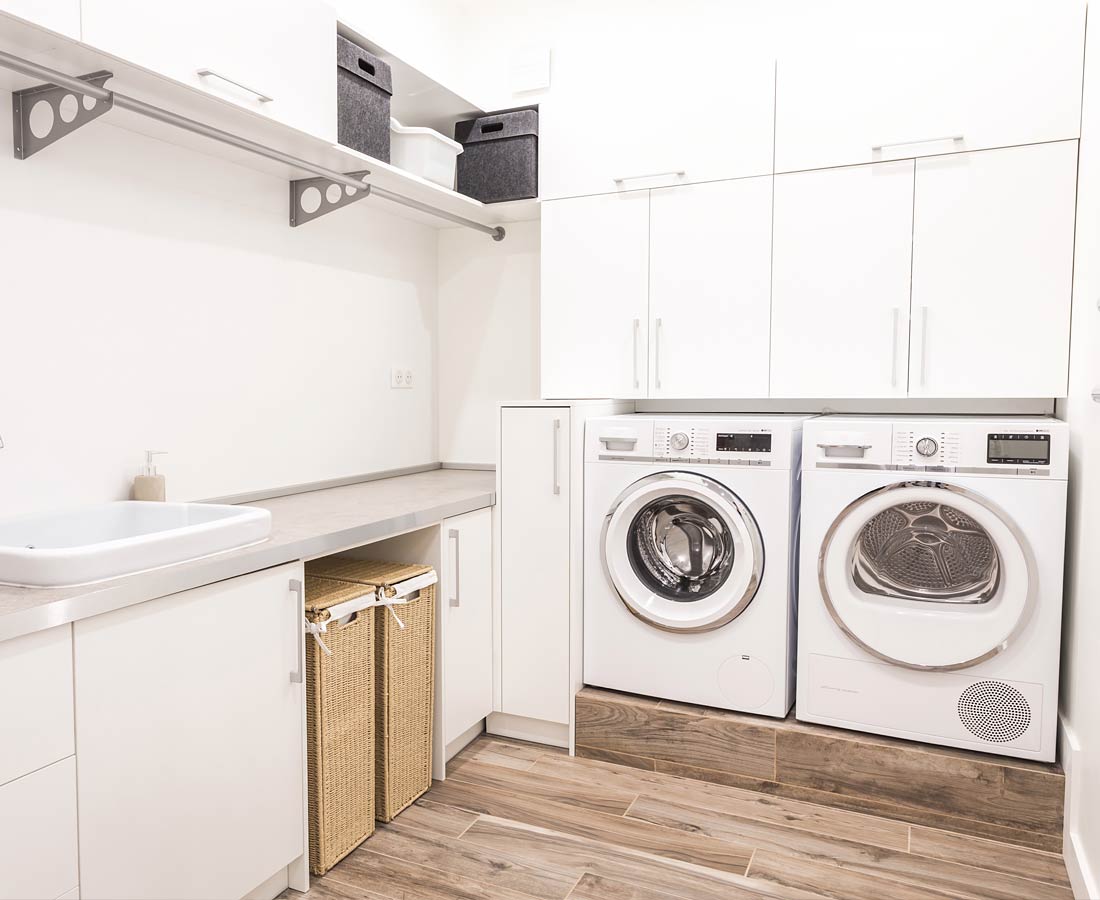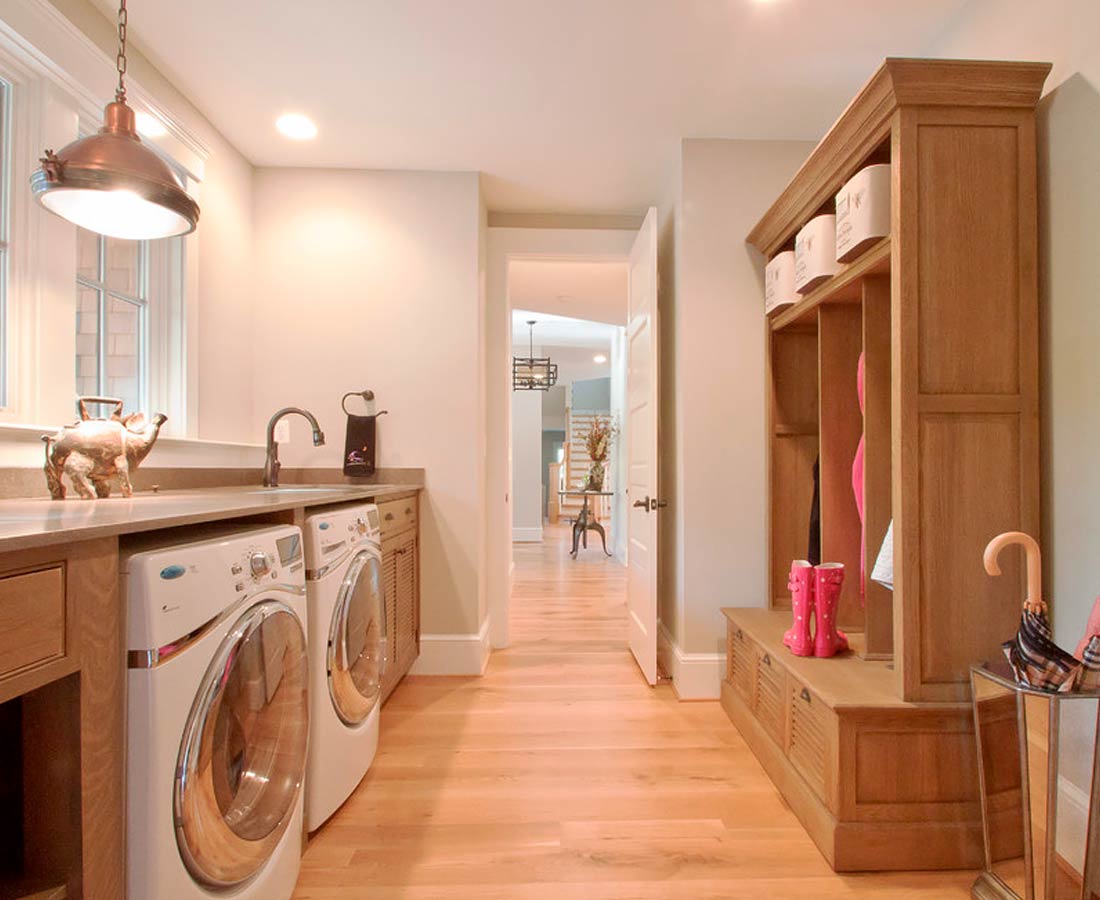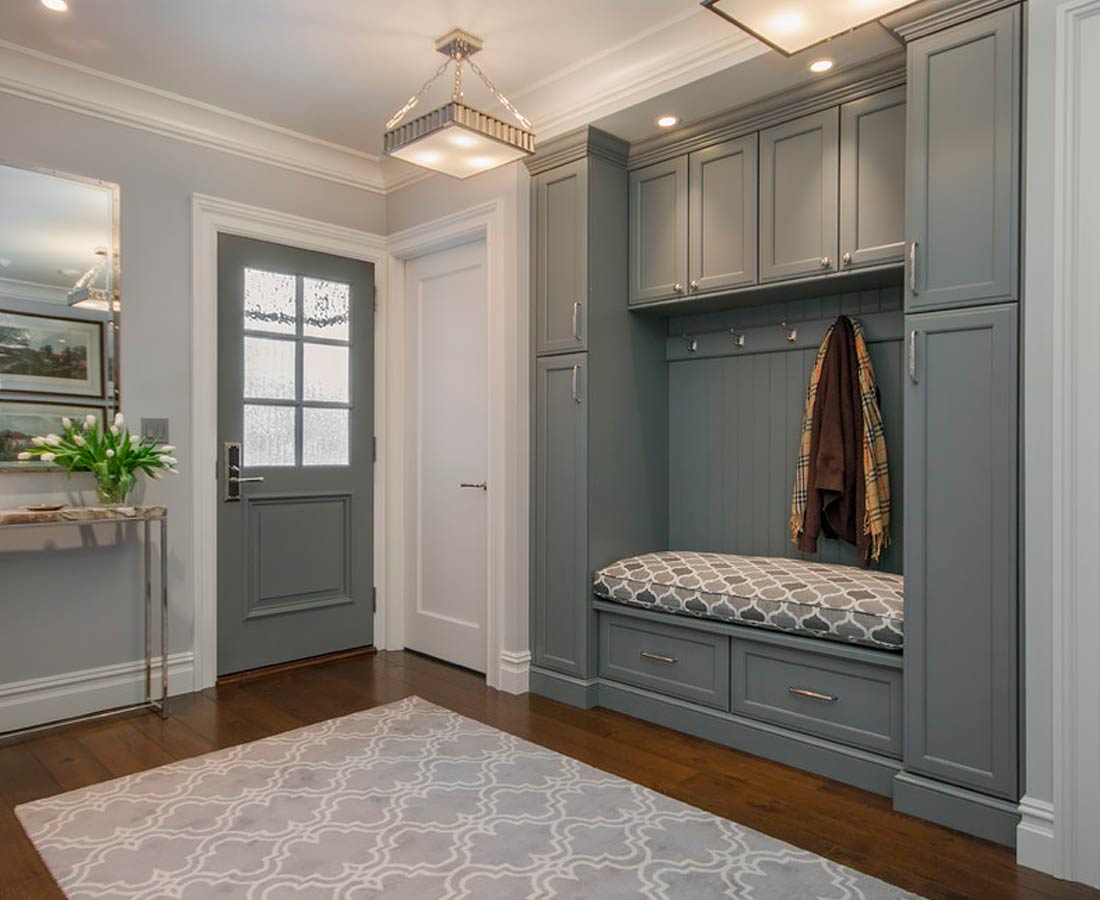 The quality of materials and hardware for the mudroom is important
Mudroom are designed to keep your house clean from external dirt, the hallway takes on the maximum impact of the external environment, so the materials from which mudrooms are created are of great importance. Street dirt, moisture, dust affect the cabinets, the quality of materials and furniture equipment determines how long mudrooms custom-made cabinets will serve you. Mudroom closets work for you every day, they see you off and greet you when you leave home, they provide extra storage space and keep clutter organized, which means that style and design matter in your life. We will help you choose the best and highest quality materials that will harmonize with the design of your home. At your disposal is a huge designer collection of decorative hooks and door handles, benches with adjoining wardrobes for outerwear and household items that you encounter every day. Whatever design plan you choose for your entryway, you and our designers will create an affordable, value-for-money entryway that allows you and your family to come and go with ease at any time of the year.